Ever have one of those days where you just want to buy stuff? It started at Guitar Center. I went today to look for a carrying bag for my keyboard, and a midi plug that I can use to hook up to my computer. Upon entering, I started making mental lists of things I wanted to buy. Yamaha classical guitar, $199. Pyrex guitar slide, $5. Then it started getting ridiculous, like, Numark Turntable + Mixdeck, $700. Well, the only affordable carrying bag they had turned out to be ripped, and while the midi plug was cheap, the adapter to convert to usb was about $70, so I walked out with just the plug, and ended up buying a midi to usb cable for 8 bucks on eBay....shipped from Singapore.
After that, I found cedar grilling planks on woot.com, $15. I have to admit, they really can sell their stuff. Here's the excerpt that almost suckered me:
Imagine the almost paralyzingly intense envy your neighbors will experience when they see you grilling chicken or veggies or whatever it is you grill on a six-ounce plank of 100 percent natural untreated Western Red Cedar. It will blow their minds. Their skulls will probably rupture.

"Come on over and enjoy some wild-caught salmon!" you'll say. "It's plank-grilled for moistness and infused with a delicious, smokey cedar flavor! Plus it's seasoned with an all-natural blend of Mediterranean spices! Because these things are important to me as a Woot shopper!"

But all they'll hear is "I'M

GRILLING ON CEDAR

. I

AM SO MUCH BETTER THAN YOU

."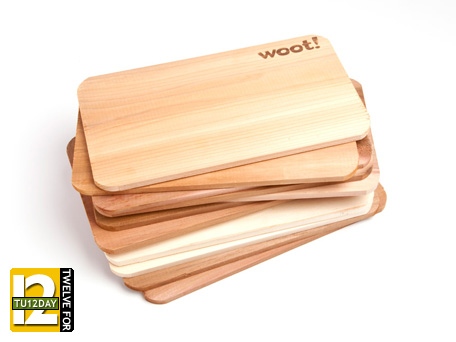 Really hard for me to resist when they paint a picture of me grilling salmon on cedar planks and imply that I'm better than everyone else for it. I realized, however, that I would have to buy a better grill than our dinky charcoal grill if I were to do these cedar planks justice, and the only reason I didn't venture out to Lowe's to browse gas-powered grills was because I'm moving in less than a month and would have to transport it in my Accord. Maybe if I bought a pickup truck, it would all work out.
Next, I was reading Lifehacker, and came across a clip about these new portable guidelights:
http://www.amazon.com/Philips-818173-Portable-GuideLight/dp/B002NGNU6K/?ref=sr_1_1?ie=UTF8&s=hi&qid=1269871139&sr=1-1&tag=gmgamzn-20
They're LED powered, so they're not too bright for nightlight use. They hang from a stand that plugs into the wall, and turn on when you take them off the stand. They're also motion activated, so they'll light up, for example, if you get out of bed and wave your legs around. AND, they detect power outages and turn on automatically when the electricity goes out. 22 bills. This one I'm really tempted to buy. I guess I might think about getting it for my parents, since I generally live in rooms too small to merit the use of nightlights. That, and the fact that I'm not yet at that age where I frequently have to get up and urinate in the middle of the night.
It's the worst when the consumerist itch hits me in a grocery store. God help me when it hits in the grocery store and I'm hungry at the same time.